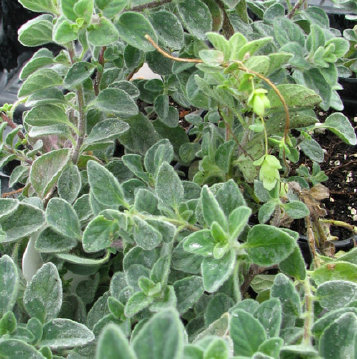 Plant Specifications
Origanum pulchellum. Hardy Perennial. Full to Partial Sun. Height: 8″ – 10″ Width: up to 14"
Silvery, fuzzy leaves grow in clumps.
In the Garden
Beautiful in flower gardens and containers. This silvery plant blooms in south Texas May through July, sending out clusters of delicate, hops-leaf-like purple flowers. When in blooming, harvest the flowers by cutting the long stems.
Plant Uses
Set cut blossoms directly into a vase without water, dries very quickly. Makes a lovely, long-lasting decorative dried arrangement for the home.