With over 30 Years of experience in our Business, We work hard to provide you the Best Quality Plants and Succulents.
Shane Dunford, President of Nature's Herb Farm.
Starting as a hobby in 1984, Mary Dunford made her passion for plants a reality when she opened Nature's Herb Farm. At the time the business was small with only one homemade greenhouse made primarily of plywood, she began selling her potted plants and fresh-cut herbs all around the San Antonio area. Her son Shane Dunford (shown above), noticed the potential of the company in 1990 and has since built the company from the ground up.
Today Nature's Herb Farm has up to 40 employees! The homemade greenhouse still exist along with 14 other greenhouses and 9 outside shade areas. With these areas Nature's Herb Farm grows over 300 varieties of herbs, succulents, vegetables, annuals and perennials. We pride ourselves on our large selection of plants and our outstanding service to our customers.
This is our team working hard in action. With the many requirements needed in the agriculture industry, there really is a lot to get done here. Here are some of our veteran employees working in their job position.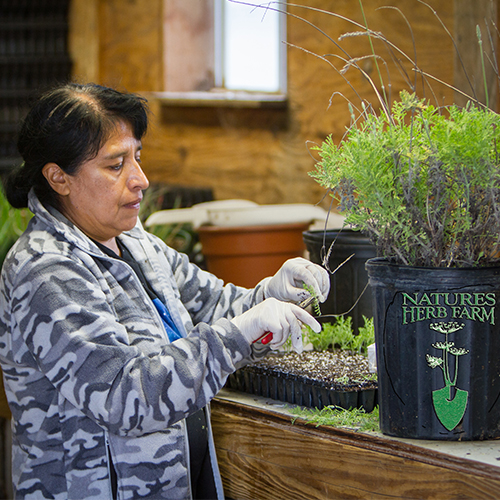 Our propagators have an important job. They take cuttings off of our plants in order to grow more of them. They are truly the foundation of our farm.
Sandra
Succulent Specialist
The grown cuttings that our propagators planted are plugged into 4 inch pots. These plugs will grow then be sold to our nurseries.
Marissa
Organic Specialist
After our plants come out of the Warehouse, you can see Justin putting down our 1 Gallon Texas Sage in the Greenhouses to grow.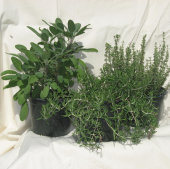 View our library of Plants containing over 300 different varieties! Click the button to the right for more details.