Attention Natures Herb Farm is only open to wholesale customers at this time. Please be advised that the farm is not currently open to walk-in business. All orders must be placed 24 hours in advance, based on current availability, and can be picked up when ready. You may call the front office to request a current availability as well as place your order. We apologize for any inconvenience.
Over 300 Varieties of Herbs, Succulents, Vegetables, Annuals, and Perennials.
We have a very wide variety of Succulents with many different styles and sizes. Click to see more!
We grow many different Vegetables throughout different times of the year. Check out what we have!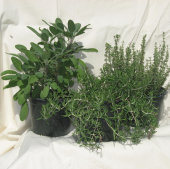 View our library of Plants containing over 300 different varieties!